If you've always wanted to start your own blog but were never sure how, today is your day!
Whether you're setting up your blog for business or personal use, the process is super simple and can be done in minutes.
With a little help from our friends at Blue Host, you can be up and running in five simple steps and for only $3.95 per month!
But wait – why Blue Host?
Here's the deal… Blue Host offers the highest quality service for the lowest prices. You need no technical training to get started and you can literally launch your website in minutes. Their customer service is wonderful and they offer a money-back guarantee.
I run this website through BlueHost.com and know many others who run their blogs and professional websites through Blue Host. (I would never recommend something that I don't use or at least love myself!)
Ready to get started yet? Here are your five simple steps (with pictures!):
STEP 1:
Visit BlueHost.com and click on "Get Started Now".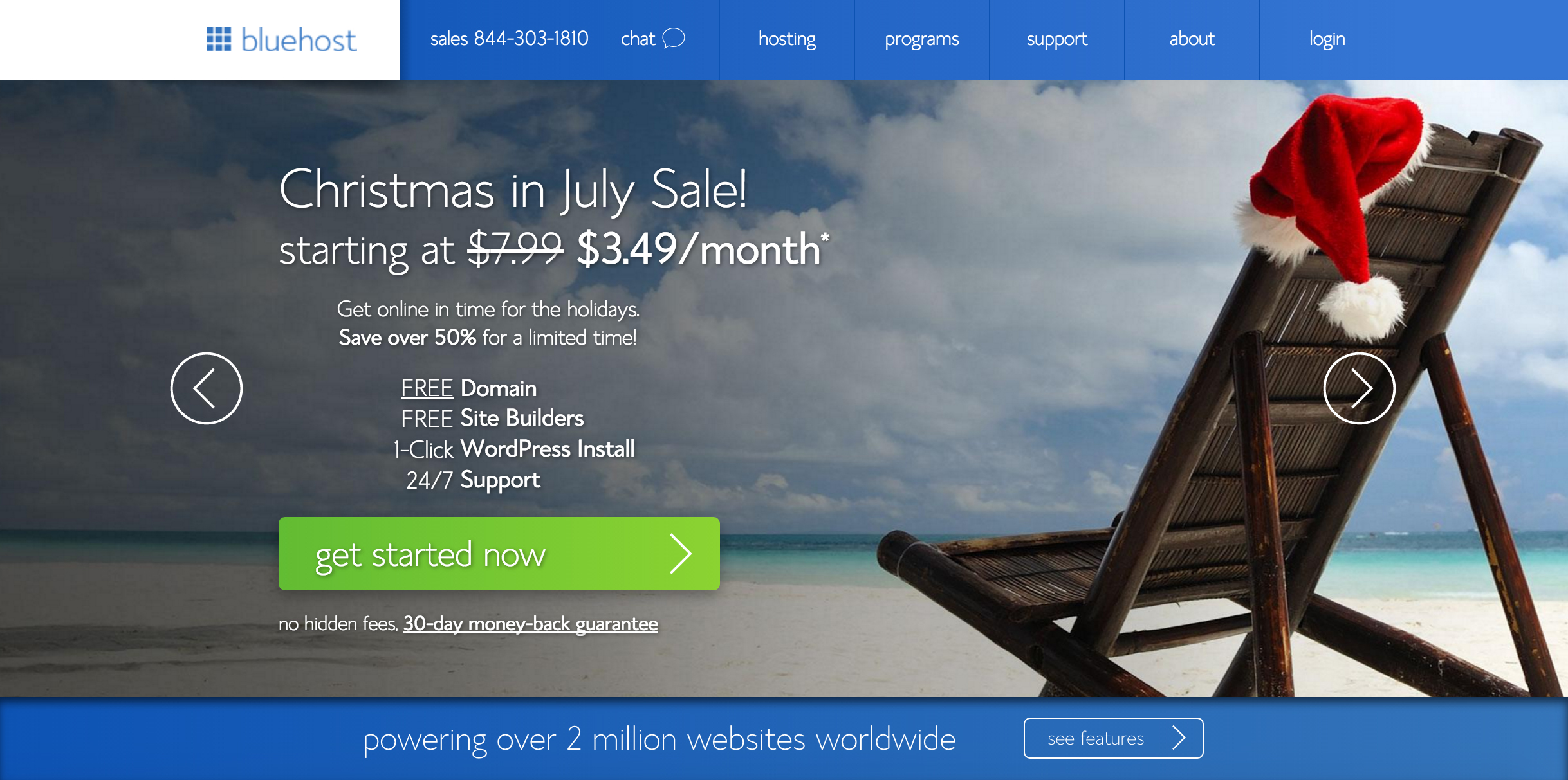 STEP 2:
Select your plan. My readers can enjoy the basic plan for only $3.95 per month!
STEP 3:
Choose a domain name or enter your existing domain name and press next.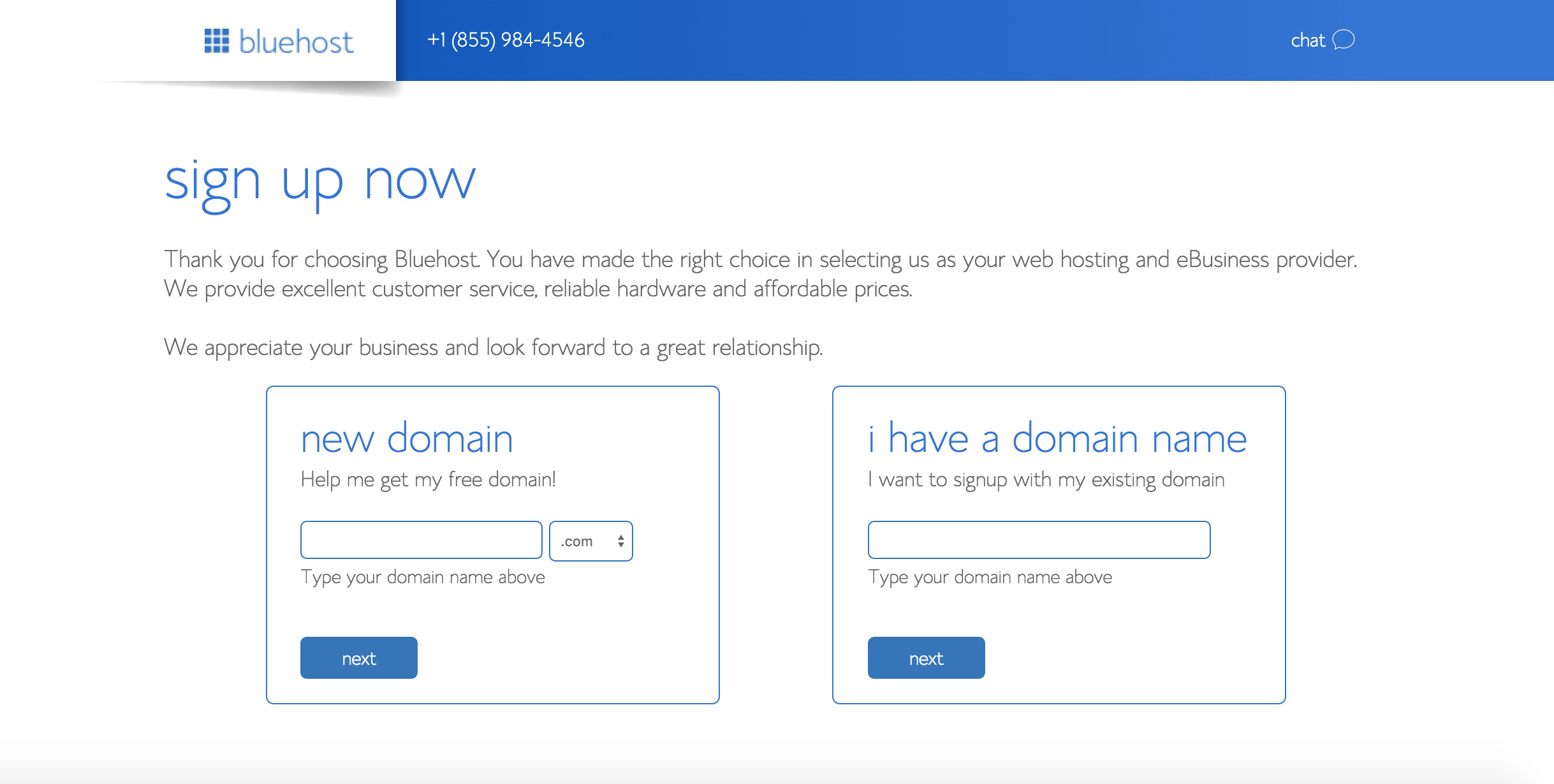 STEP 4:
Create your account. It's super simple, just enter some basic info and press submit!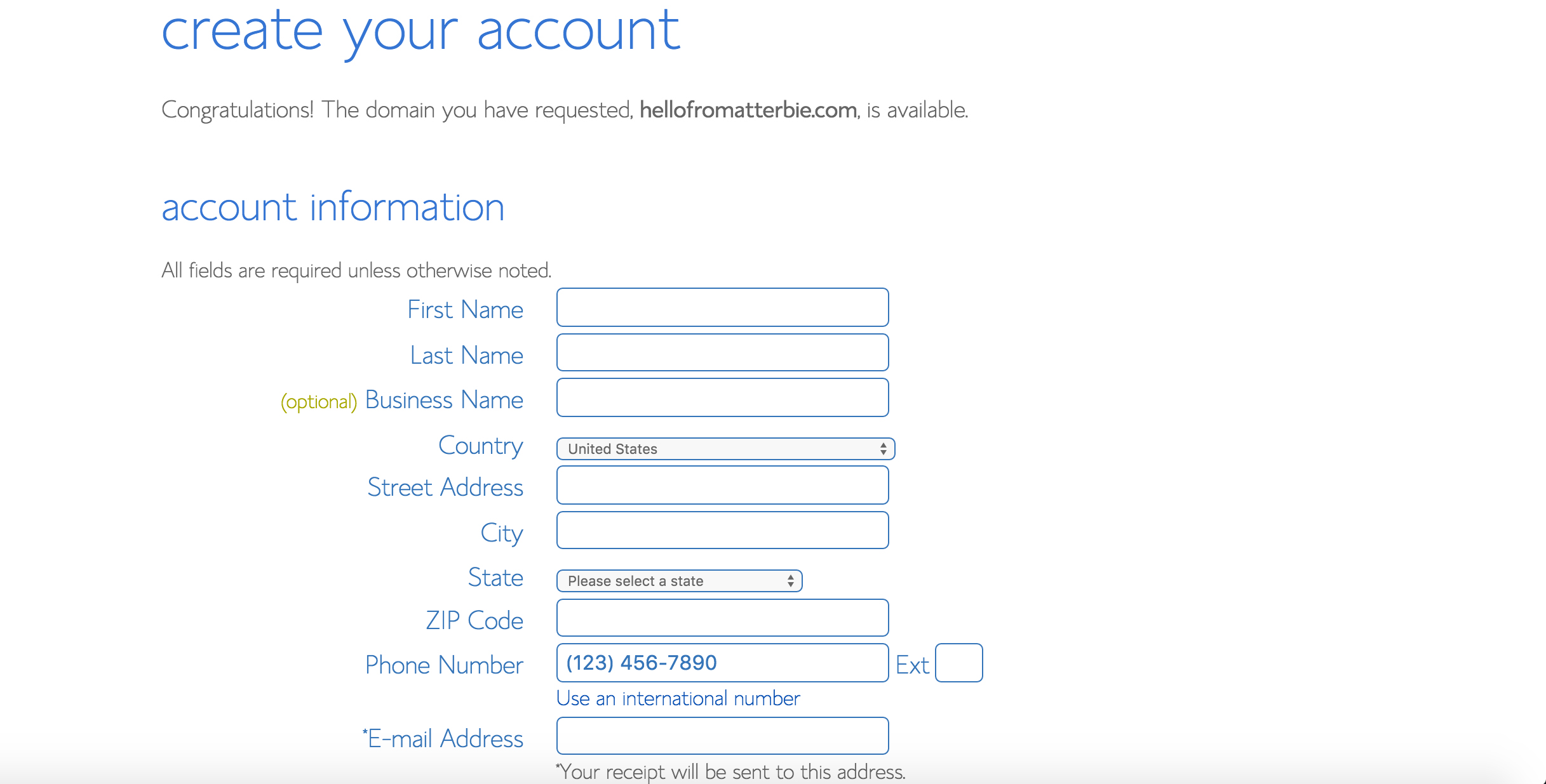 STEP 5:
Log into your Blue Host account, scroll down to the subtitle "website" and click on "Install WordPress". The install process will take a few minutes. You will receive an email when it is complete.

That's all there is to it! If you need help, BlueHost.com offers a chat option in the menu bar at the top right portion of your screen.
Once you're ready to share your blog with the world, tag us on social media @atterbie or post the link in the comments below. We'd love to check it out!
In the spirit of honesty and full disclosure, many (not all) of these are affiliate links, which means that I may get a commission if you decide to purchase anything from one of my favorite companies listed above. I only recommend products and systems that I use and love myself, so I know you'll be in good hands.